World Class Metal and Wood Frame Ag Shop/Storage Facilities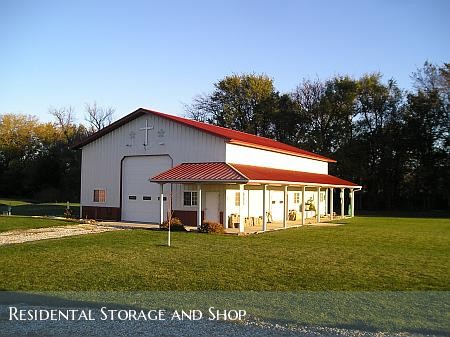 CCS has designed and built hundreds of Rural Shop and Storage Facilities. We focus the same professional design and construction expertise to all projects, large or small.

Let our professionals work with you to develop a facility that is tailored specifically to your needs.
Sometimes we all feel that price is the most important part of a project. At CCS, we learned early on that price and cost are two entirely separate items.
The price of the project is simply the dollars spent on the original project.
The true cost is the original price of the facilities plus the additional costs in maintenance, labor, and lost or gained efficiency over the life of a facility.
Our team at CCS understands the relationship of price to cost and will do all we can to insure that the facilities you build today are designed to provide you with the least overall cost for the lifetime of your operation.
To accomplish this we start with a clean sheet of paper and design each project from the ground up. Careful steps are taken to insure that we approach each project with your goals in mind. Starting with that premise, we develop a facility to fit your individual requirements.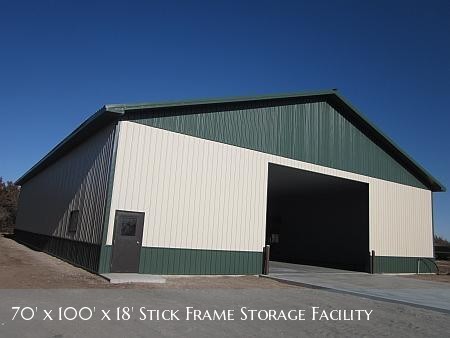 CCS can help take the bumps out of the road to project development and operations of your Shop/Storage facility. In today's complex world nothing is ever as simple as it seems, and CCSs' years of experience can help you through the steps necessary to insure a successful project.
From the idea stage through post-construction, CCS will help you in a professional way to the final result – the best value in Shop/Stoarge facilities available today.
Pre-Project Planning:
Budgeting
Site Selection Analysis
Facility Design
Permitting
Construction Phase Service Options:
Complete Turn-Key Construction
Construction Management Service
Project Scheduling
Post-Construction Service
Warranty Service
Scheduled Maintenance Service
Contact us for turn-key construction or building packages at 800-443-8305 or contact us.