Have You Ever Heard of a SHOUSE?
A Shouse? What is that!? It is a Shed-House and they are starting to become very popular. Why not build a new home that can double as a place to park equipment, work, and spend time with friends after work?
All jokes aside, Shouses are actually very neat and innovative ways to build a home and shop. Here are a few benefits of Shouses:
Typically, insurance is less expensive on a Shouse.
Instead of constructing two buildings, you are building one building with two purposes!
Host a lot of get-togethers? You don't need as many finished square feet to host gatherings. You can host people in the shop portion of your Shouse!
They can grow with your family! If you decide to expand your home, you can do so without expensive exterior work.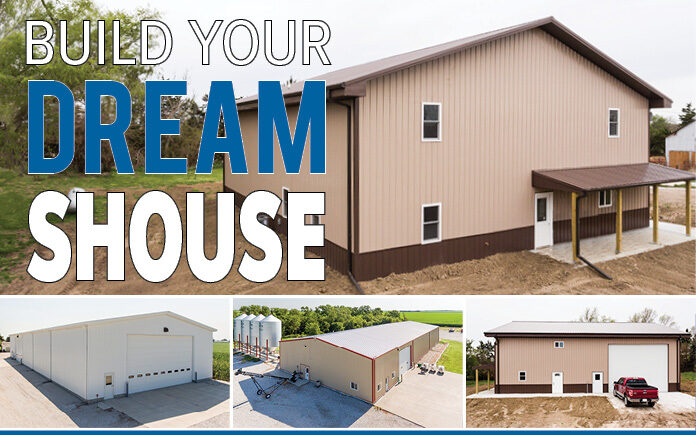 CCS Has Been Building SHOUSES For Over 25 Years
It's true! CCS has been building Shouses for over 25 years – that's way before they were cool. CCS is the expert in construction and can turn your dream into a reality. We can also build:
Machine Sheds
Commodity Storage Sheds
She-Sheds
Any Other Kind of Building You Want to Build
Our goal remains simple: not to be the largest, but simply the best designer, builder, and manufacturer to the industries we serve.
Understanding the importance of high-quality design, construction, and equipment makes CCS unique.
Are you interested in building a SHOUSE or any other type of Shed/Shop?
Give us a call today 402-563-3628 or fill out the form to the right of the screen!