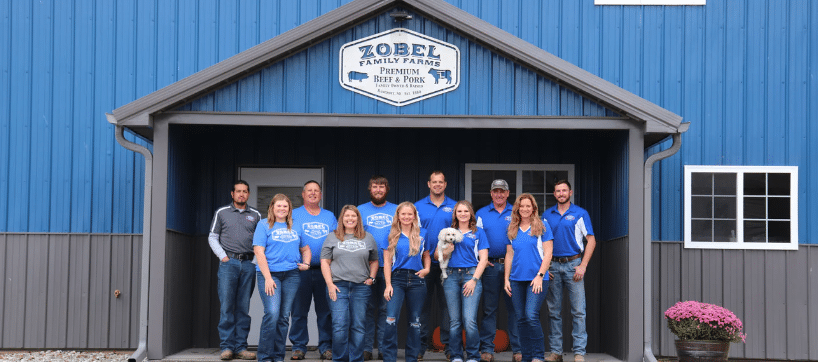 Zobel family farm was established in 1880 near Bancroft, Nebraska, and has grown to a six-generation family tradition. Currently, the operation includes three generations working together to produce high quality beef and pork for their customers and their families to enjoy.
This new construction is located on the same property as the family home. There is a retail store and offices, plus a warehouse including a freezer space for processed beef and pork.
This new facility will allow Zobel Family Farms the space to grow the business and continue to serve the loyal customer base they have created.
The facility includes:
Cold storage and retail meat store
Customer order center for a Swine and Beef to sell their family farms meat directly to the consumers
The building includes a 17′ X 37′ walk-in freezer with racking
28′ x 37′ area containing the office/retail space with a working space to stage and package meat bundles
50′ x 60′ Garage area that is utilized for shipping/receiving and storage of delivery equipment
Contact Central Confinement Service  to help build your next dream.
With more than 35 years of experience in quality construction and custom-built equipment, CCS carries the reputation as the highest quality builder of turn-key swine, dairy, beef, poultry, and other ag-related facilities in the U.S.
We pride ourselves in offering top-notch consulting from start to finish and continued service after the job is done.