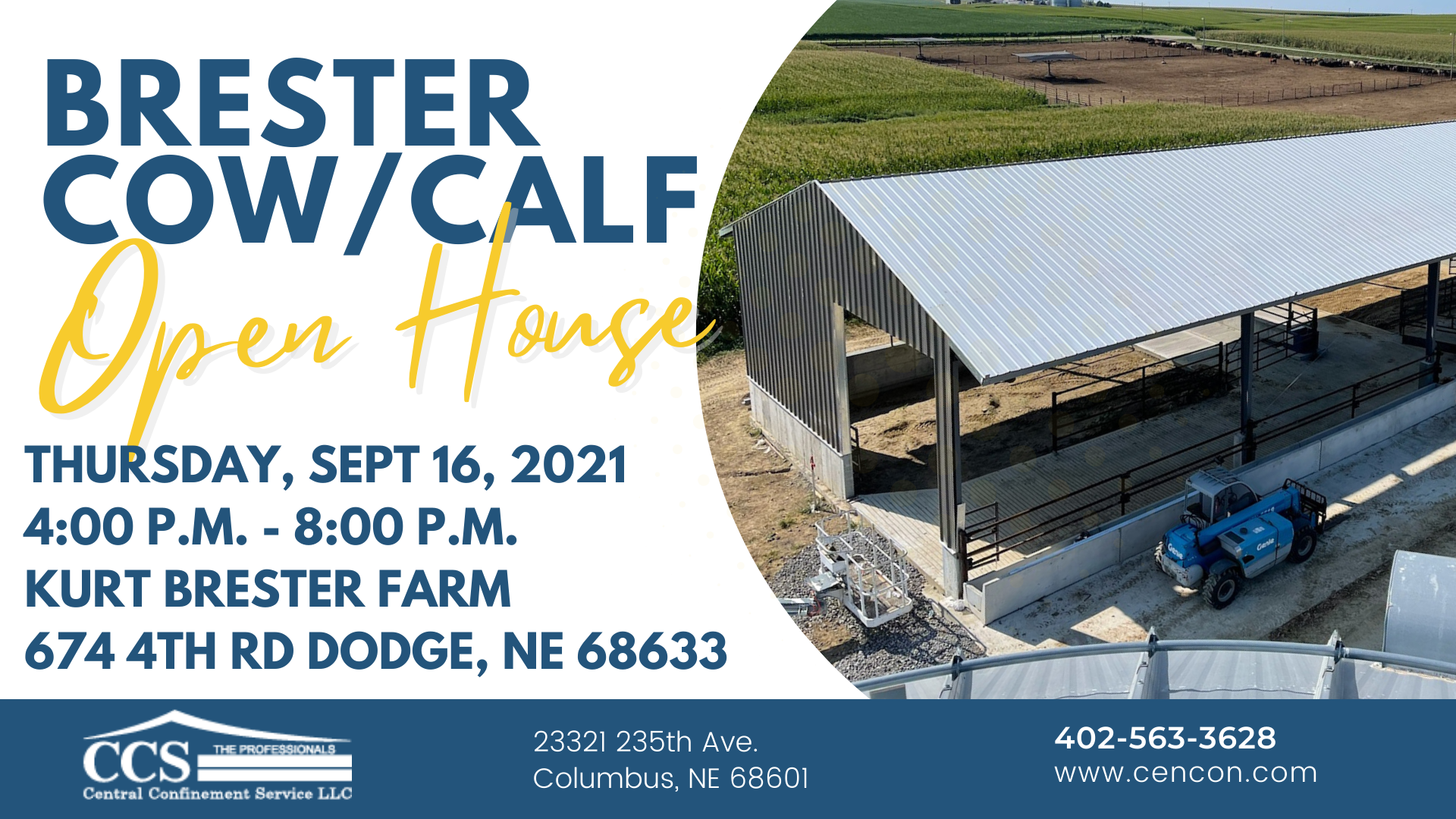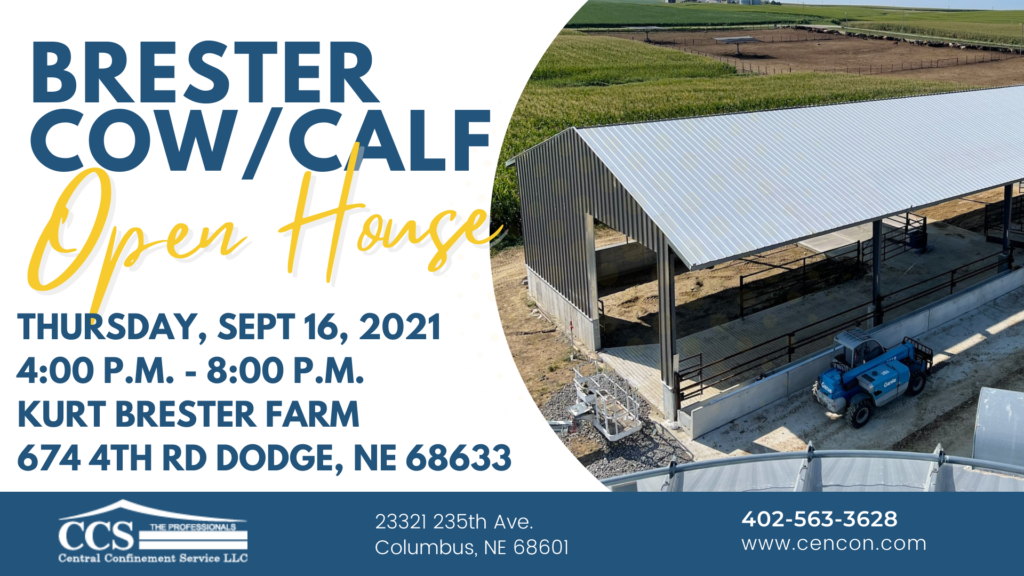 40'-0" X 200'-0" Bedpack Barn Cow / Calf Facility
40'-0" X 200'-0" Bedpack Barn designed with (4) 50 head pens for a total capacity of 200. Exterior 15' drive width provides enough space for bunks and the feed wagon. This is also useful in maintaining the drive in all types of weather. 14' Sloped interior feed lane at the feed bunks for easy cleanout of this area. Exterior walls have 4' concrete stem walls with embedded galvanized steel end caps as added protection from equipment.
Features
The structure is a steel building by Behlen Manufacturing Company in Columbus, NE. The 40'-0" wide structure has additional 4' overhangs on each sidewall for a total covered the width of 48'-0".(8) 25' bays make up the 200' building length. The 26 ga G90 Steel roof has a color finish exterior with a Drip stop applied to the underside of panels to reduce condensation. Galvanized steel end wall framing and 26 ga steel sheeting finish each end wall. All secondary steel has a galvanized finish. Columns are set on top of 4' stem walls and piers keeping them above cattle. The ventilation port running the length of the roof ridge allows for excellent airflow exhausting moisture all year long.
Provided equipment includes a 12′ 5-Hem Roll-O-Matic powered curtain on the West wall to keep harsh weather out. Three J360 Johnson electric waterers set on elevated concrete pads. Precast high back, high-capacity feed bunks along the entire length of the East wall. Custom gating and fencing including three custom manger gates at the bunk space allowing access outside of the facility when needed. This also maintains access to each of the 4 pens individually at any given time. Heavy Duty 4-1/2" corner and gate support posts. Adjustable 3 bar pipe system above the bunk line with heavy duty 2-3/8" pipe. 16'X16' Overhead doors with operators allow plenty of room to access from either end.