The 50'x368' Cow/Calf Bed-Pack Facility is equipped with a back alley/creep area, working facility, and exterior load out. It has capacity for approximately 160-170 cow/calf pairs. The barn was financed in part by F & C Bank.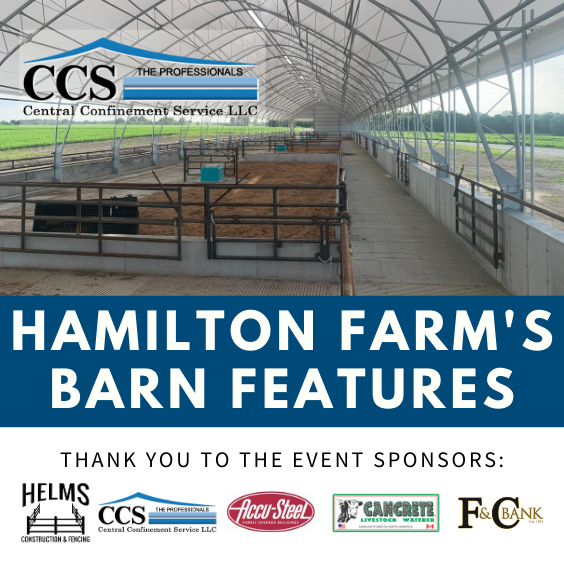 The barn is an Accu-Steel Fabric-Covered Building with a 20-Year Limited Warranty. There is a Keeter Track System and fabric gather doors on each end. It has a six-foot overhang on the front and back and manually operated power curtains on the north side.
The exterior load out and working facility both have a bud-box feature.
The fencing was done by Helms Fencing and Construction. Each pen can hold approximately 40-45 pairs. There are creep gates at the back alley. The posts for gates are 5', and the posts for fences are 2 ⅞". Gates are heavy-duty 2 ⅜" steel gates with cowboy latches. There is a similar gate at the waterer to allow maintenance on the waterers.
The waterers are by Cancrete Waterers – Model #C250. They have a high capacity with stainless steel metal parts and a concrete bowl and frame. They are painted with epoxy.
The continuous bunk, with a straight back feature for high volume and easy cleanout, has a 3-bar adjustable bunk rail and bunk dividers. There is a concrete feed apron and drive apron.